Candy Coater Coating Pan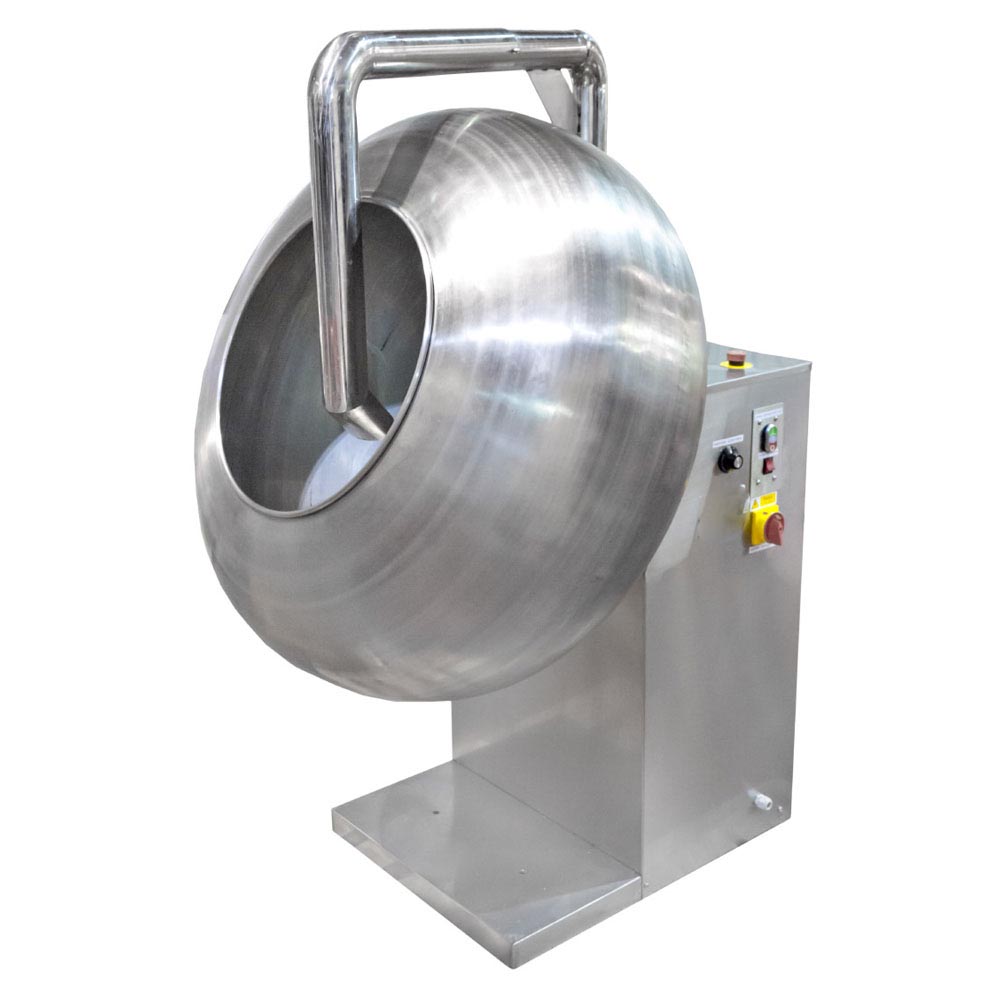 1. This Coating pan machine used to coating the tablets and pills for pharmaceutical and food industry.
2. Coating Pan Machine is used for rolling and heating beans and edible nuts or seeds.
3. Coating Pan Machine can be used to polish chocolates of various shapes such as cylinders, oblatenesses to make their surfaces well lustrous and colored.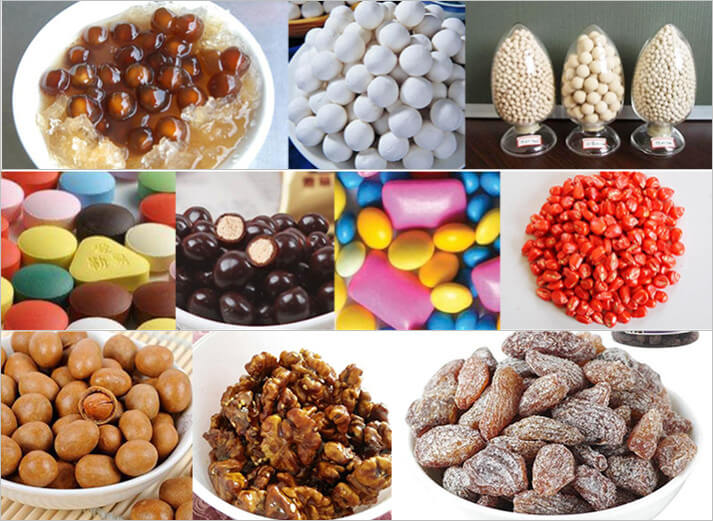 Structure of Coating Pan Machine :
As its feature, the chocolate panning machine whose round pot is elevated, the heater such as gas electrical heater can placed directly under the pot. A separated blower with electrical heater is provided with the machine. The pipe of the blower stretches into the pot for heating of cooling purpose. The thermal capacity of this nuts sugar coating machine is adjustable.


Features of Peanut Chocolate Coating Machine
The machine is simple, easy to operate, smooth, bright, delicate, saves material, and it is simple to maintain.
Introduction of Chocolate Peanut Coating Machine: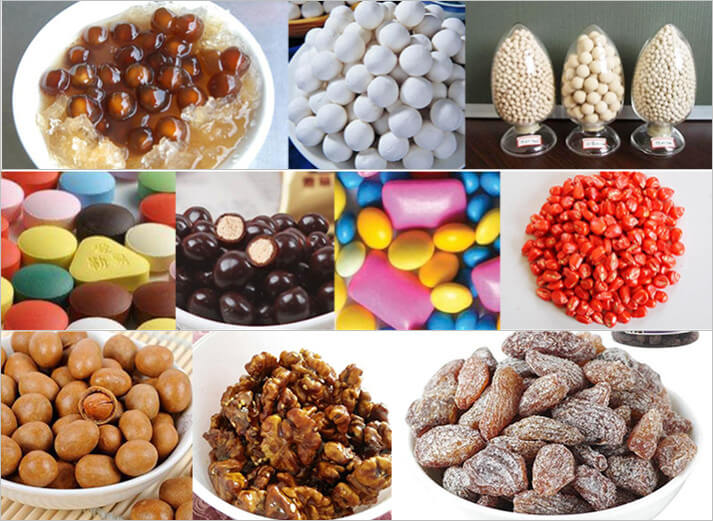 ♦This machine has strong/feebleness electricity, hydraulic, pneumatic in set in interation, to transform the original ordinary coating machine of new equipment.
♦Mainly by the host (the original coating machine), controllable temperature hot air system, automatic spray system for liquid gas supply and other parts.
♦Main motor frequency control of motor speed, it is the electrical automatic control method of coating materials with high atomized spray gun to pill on the surface, and make continuous tablets in the coating pan complex trajectory, the coating liquid evenly package on the slice of core tablets, pan with controllable temperature hot air to dry tablets at the same time, the pill rapid formation on the surface of hard, and it makes the surface of the film fine, full, smooth.
Advantages of Conventional Coating Pan
Conventional coating pan helps in masking the colour, smell and taste of the drug. It not only protects the drug from physical harm but also increases its shelf life. Appearance is also one of the very important factors, which attracts the users, and coating pan helps in enhancing the appearance of the tablets. It helps in ensuring that only chemically compatible ingredients are blended. Coating pan also helps in protecting the drug from falling apart when exposed to fluids in the body. Considering the advantages, it is a must have machine for pharmaceutical companies.
Technical Specification of Coating Pan:
---
Model No.
CP 18"
CP 24"
CP 36"
CP 48"
CP 60"
CP 72"
Working Capacity
2 – 4 Kgs.
4 – 8 Kgs.
40 – 70 kgs.
80 – 150 kgs.
200 – 350 kgs.
500 – 800 kgs.
Pan mouth Dia. (in mm)
250
300
425
500
500
500
Pan Speed RPM
5 - 24
5 - 24
5 - 24
5 - 24
5 - 24
5 – 24
Main Drive H.P.
1 H.P.
1 H.P.
3 H.P.
3 H.P.
5 H.P.
5 H.P.
Inlet Blower H.P.
0.75 H.P.
1 H.P.
5 H.P.
5 H.P.
7.5 H.P.
7.5 H.P.
Inlet Blower CFM
400
400
1800
1800
2600
3500
Outlet Blower H.P.
1
1
1 H.P.
2 H.P.
5 H.P.
10 H.P.
Compressed Air (Bar)

6

Power Supply

415V ± 10%, 3Phase, AC
Stainless Steel Automatic Pill Almond Nuts Sugar Popcorn Candy Coating Pan Small Peanut Chocolate Coating Machine Price , Stainless Steel Flavor Spray Peanut Coating Machine